Choose a Journey to seek Legendary Blendstones & Exclusive Creatures
COMING Nov 8th 7PM MST / 9PM EST & Nov 9th 12AM UTC / 8AM Manilla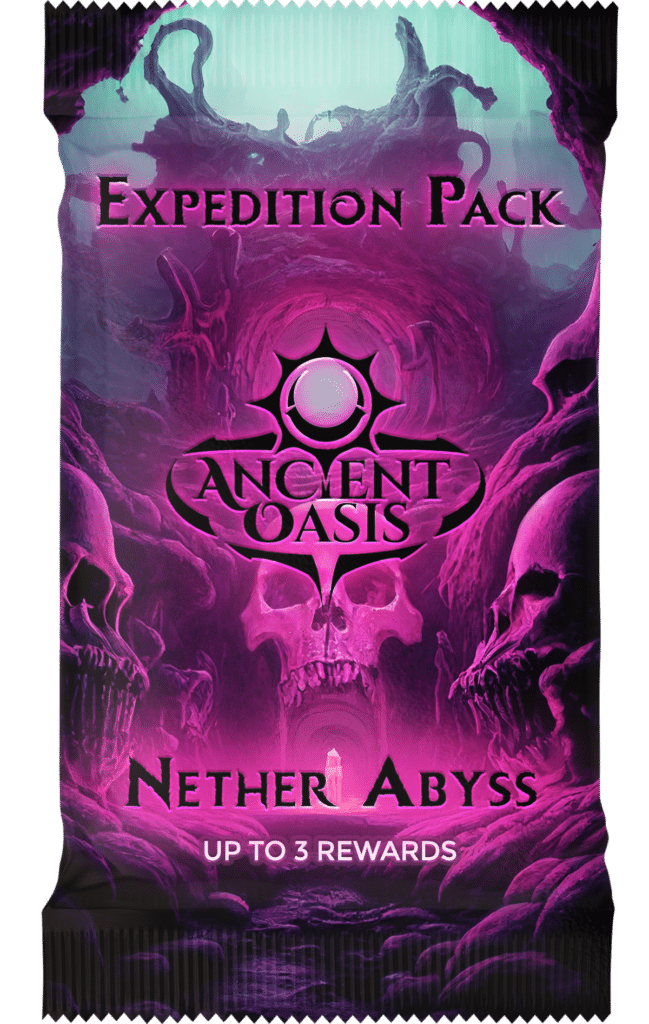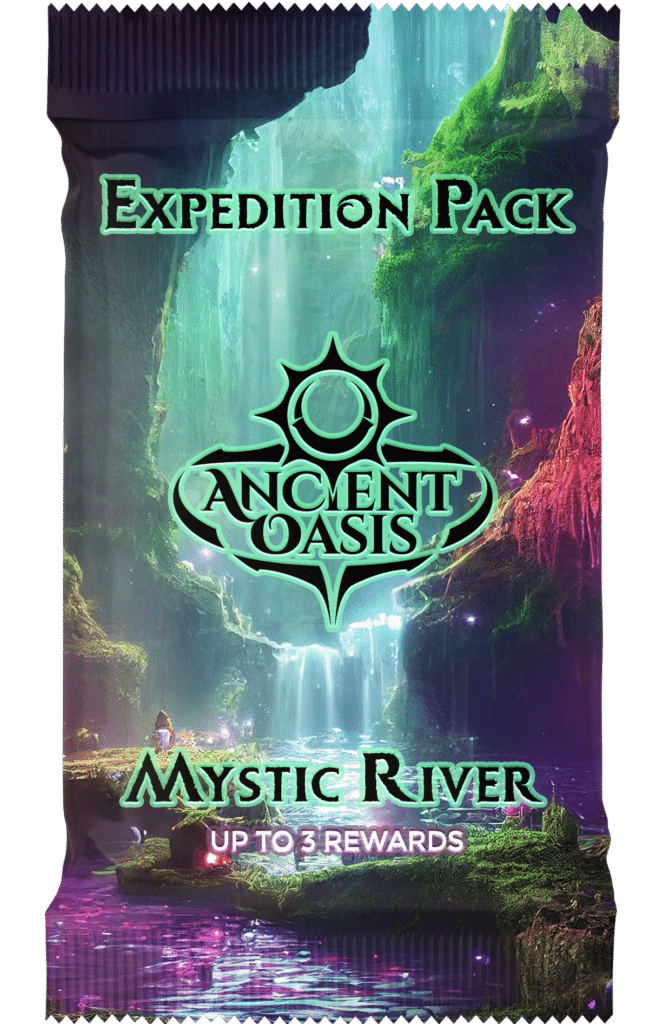 PREPARE FOR YOUR EXPEDITION
The Mermaids of the Ancient Oasis have been guarding their Legendary Blendstones for centuries. Now, they are ready to share them with the world. The Mermaids believe that these magical stones have the power to upgrade Mythical Creatures, making them even more powerful and special. The Mermaids have hidden these stones around the world, and it is up to you to find them. As a bonus, you may also find Creature Coins along the way. These can be redeemed for exclusive releases, so be on the lookout!
Collect Gem Shards
~80% Drop Chance
Expeditions to the Ancient Oasis are always fraught with danger. The gem shards that can be found there are incredibly valuable, but they are also heavily guarded by all manner of creatures. However, the rewards are worth the risk, and many a brave explorers have returned from the oasis with a bucket full of gem shards.

These shards can be used to upgrade Common items to Rare, or they can be combined to create Legendary Blendstones. Either way, they are sure to fetch a good price from the right buyer. So if you're feeling adventurous, don't hesitate to head out into the desert in search of those precious gem shards.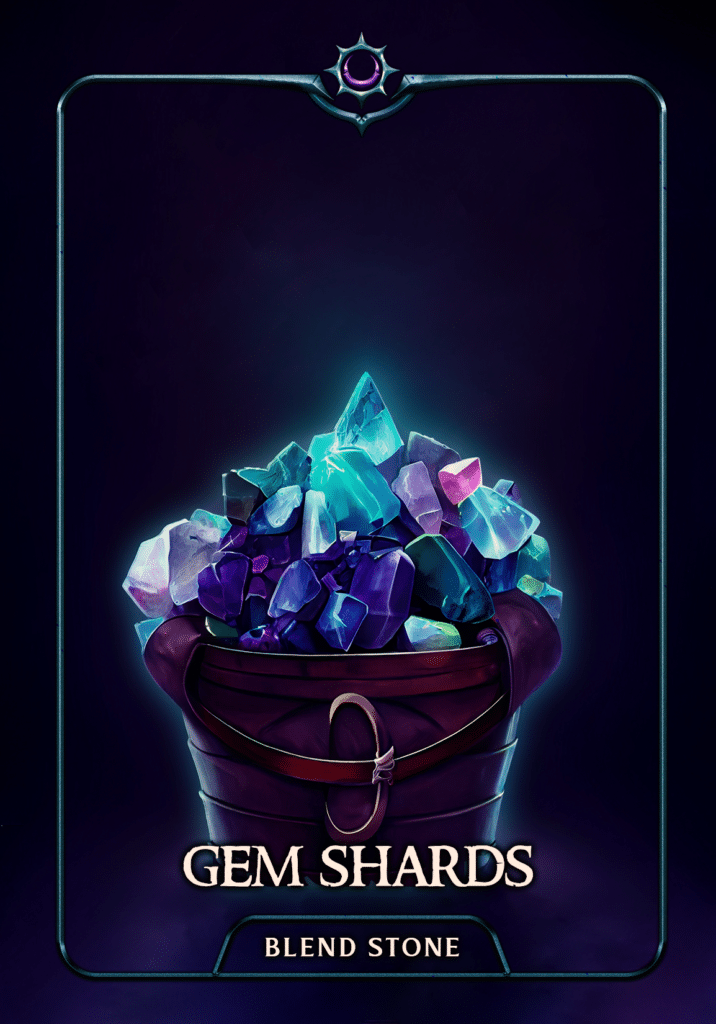 Legendary Blendstones
~10% Drop Rate, Varies by Expedition Area
Collect Blendstones on your Ancient Oasis Expeditions and use them to Upgrade to Legendary Creatures.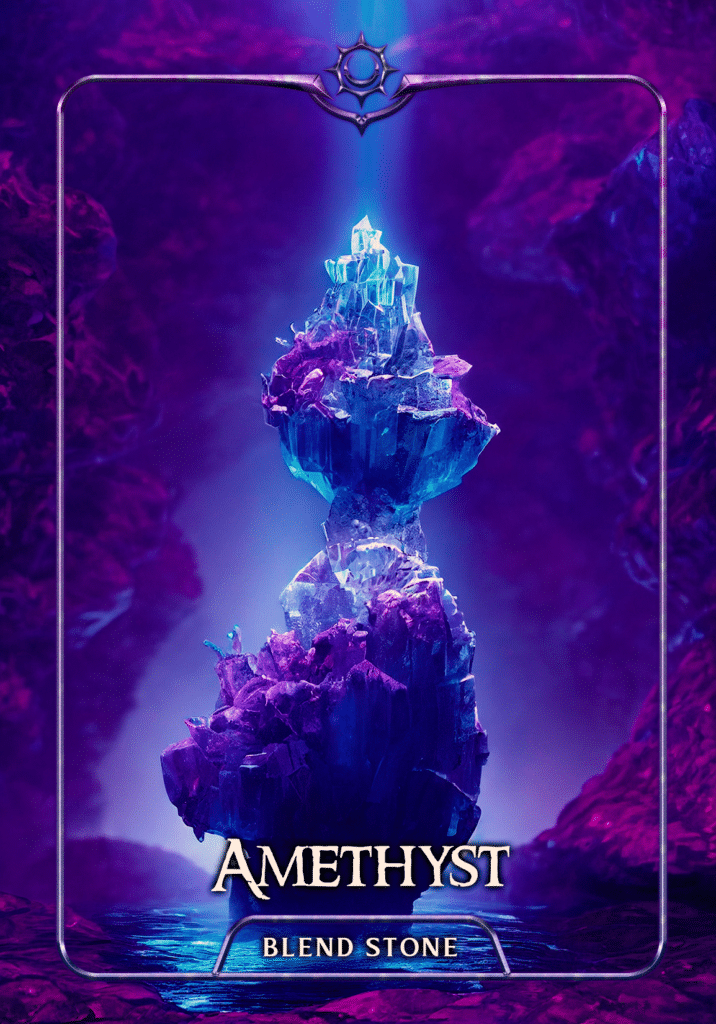 Creature Coins
~10% Drop Rate
Chance of Bonus Reward During your expeditions to the ancient oasis, keep your eyes peeled for any coins that may have been left behind by these creatures. If you're lucky enough to find one, it will unlock some of the rarest creatures in the game. These creatures will give your army strength and help you victory in battle. So keep your eyes open for those elusive mermaid coins – they could be your key to victory! Using Creature tokens is easy, and you'll be able to Blend them in to Explore Series Common Cards, which can be upgraded with Gem Shards or Blend Stones

Common Creatures
Exchange your Creature Coins for Common Creatures
Rare Creatures
Upgrade Common Creatures with Blendstones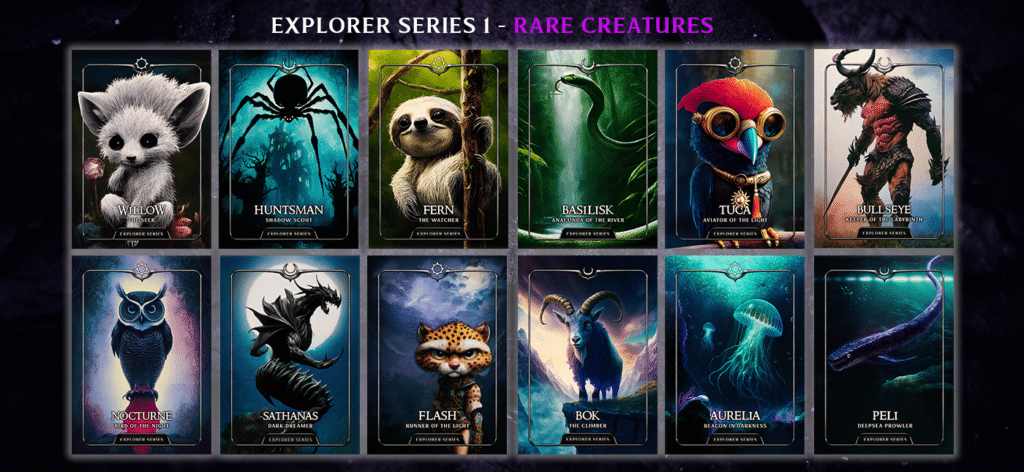 JOIN OUR DISCORD COMMUNITY
For information on the drop or how to buy packs, join us on Discord and our mods will assist you.